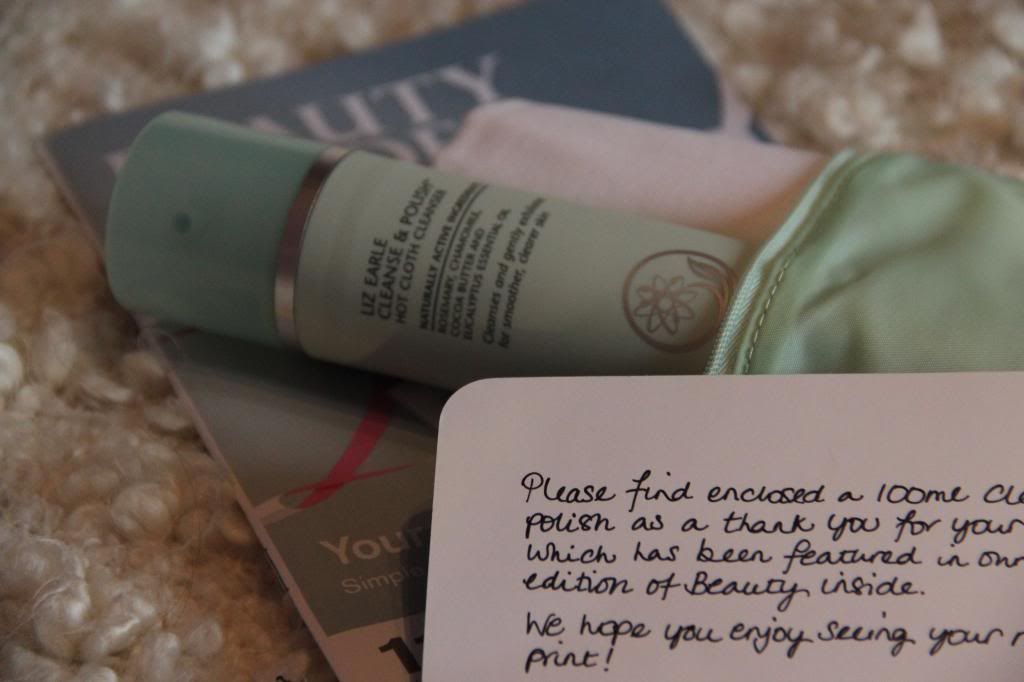 After purchasing a few bits and pieces from Liz Earle in the past I was automatically listed on their mailing list for their brilliant seasonal magazine '
Beauty Insider
.' Stepping away from the usual marketing blurb, it uncovers a surprising range of editorial content. A fab little read it includes a number of great articles on ingredients, production and all-round great beauty advice, complied by the experts who work for the brand - from scientists in product development to make-up artist Jane Bradley.
Before Christmas I spotted on the Liz Earle Facebook page that they were looking for customers to send in their top-tips, with a few up my sleeve I decided to send mine on in! We are always on the search for beauty tips and tricks we haven't heard of and I love hearing what other people swear by. Fast track to the New Year I was delighted to see one of my very own was included in their latest issue: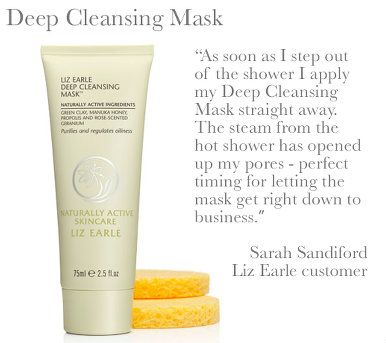 I was also very grateful to receive a complimentary Cleanse and Polish as a thank-you, which is rather good timing, as I've just finished my tube. If you fancy sending in a tip, then be sure to email at
beautyinsider@lizearle.com
- why not! If you fancy having a good ponder at Beauty Insider, you can also view the online version
here
.
What's your top beauty tips?